TrainFX LCD PIS on 144e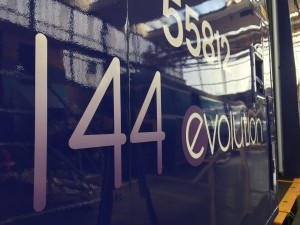 The 144e "evolution" was designed to demonstrate the possibility of breathing new life into the old 144 rolling stock and with it, the opportunity to showcase new technologies! Working with owners, Porterbrook, RVEL and a host of other suppliers, TrainFX have fitted the latest version of our Advanced Passenger Information System, featuring 2x double sided saloon displays and our new Intelligent Media Display System. They both feature an all new LCD design capable of full colour, high definition content, whilst ensuring PRM TSI compliance.
The 144e demonstrator is now in passenger service for Arriva Rail North.